Urgent Care vs ER
Pine Knob Urgent Care offers a faster and cheaper alternative to the emergency room for minor injuries. If you are suffering from an injury or illness that requires treatment within 24 hours but is non life threatening you should consider choosing urgent care over the emergency room. For more information, please

call us

or simply walk-in! We serve patients from Clarkston MI, Waterford Twp MI, Oxford MI, Ortonville MI, Lake Orion MI, Pontiac MI, Springfield Township MI and Auburn Hills MI.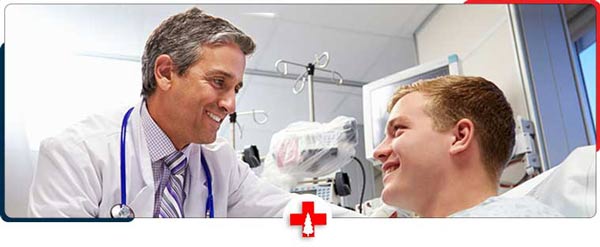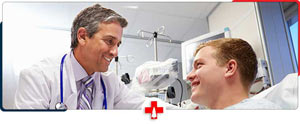 When your family needs emergency medical attention, it is important to receive expeditious and experienced care. Unfortunately, expeditious is not always the case with emergency rooms. Emergency rooms are usually filled to the brim with patients causing lengthened wait times, and overpriced co-payments.  For patients in Clarkston, MI tired of waiting in the emergency room because of minor injuries or illnesses, Pine Knob Urgent Care is exceptional alternative. Our professional medical staff has years of training in providing emergency care to both pediatric and adult patients. Pine Knob Urgent Care is equipped with laboratory and radiology testing services on site to also help save our patient's time.
Common emergency services provided at Pine Knob Urgent Care:
Sprains & Strains
Minor Bone Breaks
Skin Rashes or Infections
Bronchitis
Electrocardiogram (ECG)
Minor Surgery (Skin Surfaces)
Minor Cuts & Lacerations
Dislocations
Minor Burns
Earaches & Infections
Pine Knob Urgent Care is the exceptional choice when it comes to fast, convenient, and quality care. Our walk-in clinic is located at 6310 Sashabaw Rd Suite C in Clarkston, MI and provides emergency services to our surrounding neighborhoods as well. Directions to our facility are available here. Pine Knob Urgent Care proudly accepts most major health insurance policies including Medicare. Our medical staff is available to assist patients Open Monday – Friday 8am – 9pm, Saturday – Sunday & Holidays 8am – 6pm. If you have any questions or concerns, feel free to call us today at (248) 297-5282 and a member of our team will be happy to help you. We look forward to caring for your family soon at Pine Knob Urgent Care!