Strep Throat Treatment Questions and Answers
Our doctors can give you relief from sore throat today at Pine Knob Urgent Care and walk-in clinic in Clarkston, MI. For more information, please

call us

or simply walk-in! We serve patients from Clarkston MI, Waterford Twp MI, Oxford MI, Ortonville MI, Lake Orion MI, Pontiac MI, Springfield Township MI and Auburn Hills MI.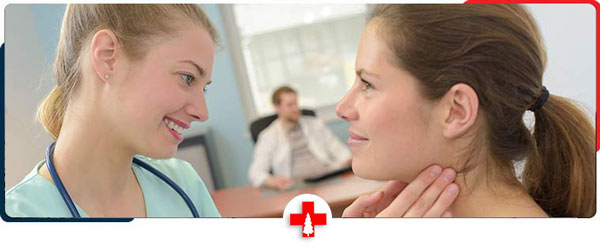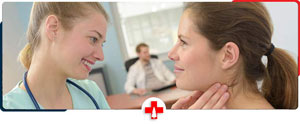 Table of Contents:
Can strep throat go away on its own?
How long does strep throat last?
What does strep throat feel like?
Welcome to Pine Knob Urgent Care and Walk-In Clinic, where our team of medical professionals use their knowledge and advanced skill sets to provide you with high-quality medical care at an affordable cost. We are located at 6310 Sashabaw Rd, Suite C, Clarkston, MI 48346 to assist you in every way we can. Here at Pine Knob Urgent Care Clinic, we understand that medical conditions need to be treated immediately, which is why our centre is equipped with on-site laboratory services, allowing us to diagnose, treat, and provide you with symptom relief faster. For example, these laboratory services will help us determine if you have a bacterial infection, such as strep throat. Our patient's health is our top priority, children, adults, and seniors alike.
Can strep throat go away on its own?

Strep throat may go away on its own within 3-7 days if left untreated. However, strep throat is a bacterial infection that should be treated by antibiotics prescribed by your doctor (e.g., penicillin). It is important that you complete the full course of antibiotics to prevent the recurrence of strep throat. If left untreated, strep throat can remain contagious for an extended period of time and even lead to complications from the bacteria infecting other parts of the nasopharyngeal cavity (e.g., Rheumatic fever). Therefore, it is wise to seek medical attention and avoid contact with other individuals to prevent the spread of strep throat.
How long does strep throat last?

Strep throat usually lasts 3-7 days with or without treatment. However, following a prescribed antibiotic regimen will provide more immediate relief and reduce the risk of developing further complications. Make sure to get plenty of rest, hydrate, gargle with warm salt water, and consume soothing foods (e.g., soup) to relieve symptoms. Over-the-counter medications, such as Tylenol and Advil, may also help reduce symptoms. Make sure to avoid substances that irritate the throat (e.g., smoking).
What does strep throat feel like?

Strep throat is a painful infection that is always caused by the highly contagious bacteria, Streptococcus pyogenes. Strep throat is transmitted through the air (e.g., coughing, sneezing) and is commonly described as having a sore throat, accompanied with painful and difficulty swallowing. Strep throat can often be confused with the common cold, which is why it is important to differentiate the two conditions. For example, individuals with strep throat may or may not have a cough. In addition, strep throat is usually not accompanied by common cold symptoms, such as a runny nose or congestion. Common symptoms of strep throat include, but are not limited to:

– Sore throat
– Painful swallowing
– Fever and chills
– Swollen tonsils that may be red or contain white patches
– Swollen lymph nodes
– Headache

The most common indicator of strep throat is the presence of white patches near the back of the throat. Most importantly, you do not have to present all of the above symptoms to have strep throat. If you suspect that you have strep throat, it is best to contact your doctor to ensure you receive proper treatment. If symptoms do not subside within one to two days, or are accompanied by more serious symptoms (e.g., difficulty breathing) make sure to seek immediate medical attention. 

Still unsure? Give us a call so we can answer any questions you may have. We are here to help. You can also download our Telemedicine app to receive virtual care services.