Migraine Doctor Questions and Answers
Do you find yourself suffering from debilitating migraines? Looking for relief? Well, look no further! Here at Pine Knob Urgent Care and walk-in clinic our team of medical doctors understand your discomfort and are here to address your symptoms and provide relief. For more information, please

call us

or simply walk-in! We serve patients from Clarkston MI, Waterford Twp MI, Oxford MI, Ortonville MI, Lake Orion MI, Pontiac MI, Springfield Township MI and Auburn Hills MI.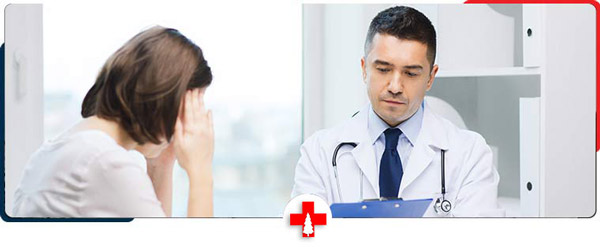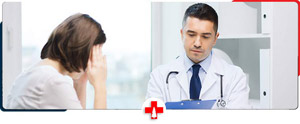 Table of Contents:
How can I get immediate relief from a migraine?
What is the most effective treatment for migraines?
What helps a migraine besides medicine?
Migraines are described as a moderate-to-severe throbbing pain felt on one side of the head and are a common occurrence among men and women, children and adults. Thankfully, individuals of all ages are welcome at Pine Knob Urgent Care and Walk-In Clinic. Migraines can be accompanied by other symptoms such as: fatigue, nausea, vomiting, and trouble concentrating. Symptoms can last for hours or days and can severely inhibit one's ability to carry out basic daily tasks.
How can I get immediate relief from a migraine?

Thankfully there are multiple remedies that may provide immediate relief from a migraine. Some migraines can be relieved by resting in a quiet, dark room. This limits the effects that external stimuli (e.g., light, sound) have on migraine symptoms. In addition, make sure that you have consumed enough water. Current guidelines recommend approximately 8-10 (8oz) glasses of water per day. As such, make sure to avoid consuming large amounts of salt to prevent dehydration. Of course, painkillers can also help relieve symptoms (e.g., Tylenol, ibuprofen, aspirin), but be sure to follow their instructions and contact your doctor if you have any questions or concerns.
What is the most effective treatment for migraines?

Over-the-counter painkillers, such as Tylenol and ibuprofen, seem to provide the most effective at relieving migraines. However, be sure to take these medications at symptom onset to maximize symptom relief. If you do not wish to take medications, then applying a hot compress (e.g., heat pack, taking a hot shower) or drinking a small amount of caffeine (e.g., coffee, tea) seem to be the most effective at providing symptom relief. Note: in large quantities, caffeine may trigger a migraine by acting as an anti-diuretic (dehydrating the body).
What helps a migraine besides medicine?

There are many at-home remedies that can relieve migraines besides medicine. Apply a hot compress to the affected area to relax tense muscles and remove any external pressures from your head (e.g., hats, ponytails that are too tight). If available, booking a massage may also help to not only reduce migraine symptoms but also reduce their occurrence.

Essential oils, such as peppermint or lavender, have also been shown to provide migraine relief when externally applied to the neck and/or temples. If you have sensitive skin, you can also try lightly massaging your temples, scalp, or back of the neck, depending on where pain is felt. Contrary to popular belief, light exercise (e.g., walk) may also help to alleviate symptoms by stimulating blood flow.

For long-term prevention, avoiding certain foods (e.g., processed) and drinks (e.g., alcohol) that act as migraine triggers may reduce the occurrence of chronic migraines. Identifying and reducing areas of stress in your life may also help to reduce migraine frequency. If symptoms do not subside or worsen, make sure to contact your doctor to discuss other treatment plans (e.g., prescription medications, Botox, Acupressure).

Please call us if you have any questions. We are happy to help and look forward to hearing from you.