School and Sports Physical Exams in Clarkston, MI
It's that time of year again! Come to Pine Knob Urgent Care for your child's next school and sports physical. We are here to help make sure your little ones are healthy and can provide you with fast results. Call today for more information or schedule an appointment online. We are conveniently located at 6310 Sashabaw Rd, Suite C, Clarkston, MI 48346.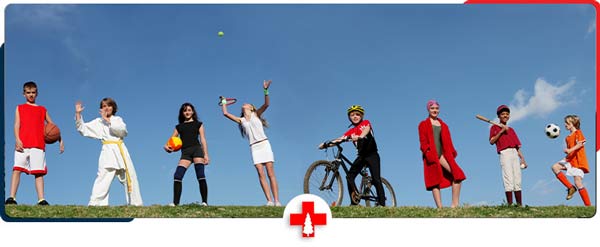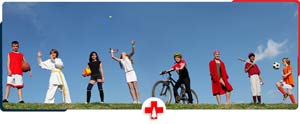 Table of Contents:
What is a physical for school sports?
What is the difference between a school physical and sports physical?
Where can I get sports physical for school?
Sports physicals are an important part of the school system. They ensure our children are healthy and able to participate in school activities, so they can best enjoy being active. They also provide parents the peace of mind that their children are healthy. Come to Pine Knob Urgent Care to get your sports physical today!
What is a physical for school sports?

Sports physical exam helps determine whether it's safe for kids to participate in a certain sport. Before they can start a new sport or begin a new competitive season, most states actually require that kids and teens have a sports physical. Doctors still highly recommend getting one even if a sports physical isn't required. The two main parts of sports physical are the physical examination and the medical history.

Physical Examination — During the physical part of the exam, typically the doctor will:

– Record height and weight
– Take blood pressure and pulse
– Test your child's vision
– Check the heart, lungs, abdomen, ears, nose, and throat
– Evaluate your child's posture, joints, strength, and flexibility

Medical History — This section of the exam is composed of questions about:

– Serious illnesses among family members
– Previous illnesses that kids have had or may now have
– Previous hospitalizations or surgeries
– Allergies (to insect bites, for example)
– Past injuries (including concussions, sprains, or bone fractures)
– Symptoms like passing out, feeling dizzy, experience chest pain or trouble breathing during exercise
– Any medications taken

The medical history questions are usually filled out on a form with your child. A good way to consider possible conditions kids might have is by looking at patterns of illness in a family. Take time to answer the questions carefully as many sports medicine doctors believe the medical history is the most important part of the sports physical exam. It is not likely that any health conditions your child has will prevent him or her from playing sports.
What is the difference between a school physical and sports physical?

Many adolescents and their parents believe that a Sports Physical is equivalent to a Well Child Exam, but this is not true. The Sports Physical is designed to clear an athlete for participation in sports while the Well Exam includes much more.

Sports Physical — usually includes a physical examination and a brief discussion of the child's
medical history. What is not included in a sports physical are developmental and immunization histories, long-term health concerns and risk factors, and advice for developing a healthy lifestyle.

Well Child Exam — usually includes a complete physical examination (including vision and hearing screening), a discussion of the child's medical history, weight, height and body mass index, childhood nutrition, sleep habits, physical development and activity, social development and activity, cognitive development and academics, risks to health and safety, status of chronic conditions, immunization update, preventive health recommendations, and adolescent issues.
Where can I get sports physical for school?

All middle-school through college kids benefit from a sports physical because all kids are athletes. Whether they are a high school soccer player, a junior high performer in the school musical, or middle schooled skateboarding down the block. You don't have to play an organized sport to be an athlete. Many children take part in physically demanding activities like snowboarding, skiing, jogging, climbing, and hiking. Other children are not physically active at all. All these children should receive a sports physical from either their pediatrician, or an urgent care clinic, like Pine Knob Urgent Care.

If your child is in need of a sports physical, come to Pine Knob Urgent Care today! We have friendly and professional staff to help your child participate in sports, so come down today! Contact our office today to get in touch with a specialist. To book an appointment, call us or visit us online! Walk-ins are welcome. We are conveniently located at 6310 Sashabaw Rd, Suite C, Clarkston, MI 48346. We serve patients from Clarkston MI, Waterford Twp MI, Oxford MI, Ortonville MI, Lake Orion MI, Pontiac MI, Springfield Township MI, and Auburn Hills MI.