Heat Stroke Treatment Questions and Answers
If you or your child has heat stroke, get medical attention right away. Contact Pine Knob Urgent Care today for heat stroke treatment in Clarkston, MI. For more information, please

call us

.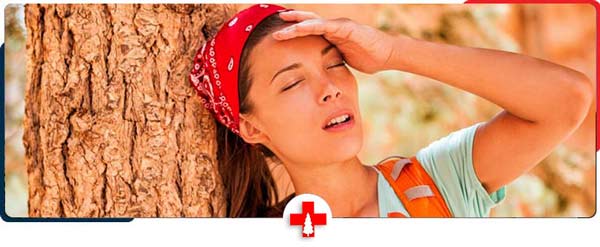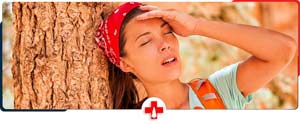 Table of Contents:
How do you know if you have heatstroke?
How long does it take to recover from heat stroke?
Can a doctor treat heat stroke?
Can heat stroke be serious?
How can I prevent heat stroke?
We all love to play in the sun, especially in the warm summer months. Feeling the sun's rays shine down on us often evokes pleasant emotions, but too much sun can cause our bodies to overheat. When our bodies cannot effectively cool down, internal systems begin to shut down. This is known as heat stroke. If a person is in this state for a prolonged period, it can lead to permanent damage, organ failure and can even be fatal. When we are outside enjoying the warm weather, it is important to stay hydrated, keep cool, and avoid strenuous physical activities. If you start to exhibit symptoms of heat stroke, it is imperative to seek medical care immediately.
How do you know if you have heatstroke?

Symptoms of heat stroke can sometimes mimic those of other medical conditions, such as a heart attack. In many cases, symptoms of heat exhaustion are present before progressing to a heat stroke.

Signs and symptoms of heat exhaustion include:

– Nausea
– Vomiting
– Fatigue
– Weakness
– Headache
– Muscle cramps and aches
– Dizziness

However, it is also possible to develop symptoms of heat stroke quickly and abruptly without warning.

Different people may experience various symptoms of heat stroke, the most common of which include:

– High body temperature
– No sweating, skin is hot red or flushed dry
– Rapid pulse
– Difficulty breathing
– Strange behavior
– Hallucinations
– Confusion
– Agitation
– Disorientation
– Seizure
– Coma
How long does it take to recover from heat stroke?

After receiving treatment, symptoms of heat stroke begin to abate after 30 to 60 minutes, with a full recovery possible within 24 to 48 hours. If symptoms are addressed quickly, it is possible to recover fully from heatstroke. Heat stroke can cause damage that interferes with the functions of the body that allow thermoregulation, which may lead to heat intolerance. However, heat intolerance that is caused by a previous case of heat stroke often goes away within a few months. If an underlying condition was the cause of heat stroke, it is likely to recur until this condition is addressed.
Can a doctor treat heat stroke?

Yes, doctors can treat heat stroke. In fact, it is recommended to receive professional medical care if experiencing symptoms related to heat stroke. Even if you feel fine after experiencing heat stroke, an evaluation from a doctor can help determine if the excess body temperature caused any potential permanent damage.
Can heat stroke be serious?

Yes, heat stroke can be serious. If left untreated, it can lead to permanent complications, organ failure and brain damage. In severe cases, it can even be fatal. Heat stroke should always be treated as an emergency and professional medical care should be sought immediately.
How can I prevent heat stroke?

To help prevent heat exhaustion or heatstroke:

– Drink plenty of cold drinks, especially when exercising
– Take cool baths or showers
– Wear light-colored, loose clothing
– Sprinkle water over skin or clothes
– Avoid the sun between 11am and 3pm
– Avoid excess alcohol
– Avoid extreme exercise

Just like with every other medical condition, preventing heat stroke is easier than treating it. If it does happen, come to Pine Knob Urgent Care to receive the care you need.

If you are experiencing the symptoms of heat stroke, it is imperative to receive immediate medical attention. Do not delay care, come to Pine Knob Urgent Care. Our team of healthcare professionals are experienced at treating heat stroke and can minimize the chance of you developing complications. Call us today at (248) 453-6292 to book an appointment, or visit our clinic conveniently located at 6310 Sashabaw Rd, Suite C, Clarkston, MI 48346. Our office is open 7 days a week and on holidays: Monday through Friday from 8 AM to 9 PM, and Saturday, Sunday & Holidays from 8 AM to 6 PM. We serve patients from Clarkston MI, Waterford Twp MI, Oxford MI, Ortonville MI, Lake Orion MI, Pontiac MI, Springfield Township MI, and Auburn Hills MI. Looking forward to serve you!