Urgent Care Accepting Medicaid in Clarkston, MI
Children, pregnant women, the elderly, individuals with disabilities, and adults with low incomes are all frequently eligible for Medicaid, which provides health coverage. Pine Knob Urgent Care accepts most major insurance providers. If you don't see your provider on our list of accepted insurance plans, please feel free to call us and find out how we can help. For more information, contact us or schedule an

appointment

online. We are located at

6310 Sashabaw Road, Suite C, in Clarkston, Michigan

.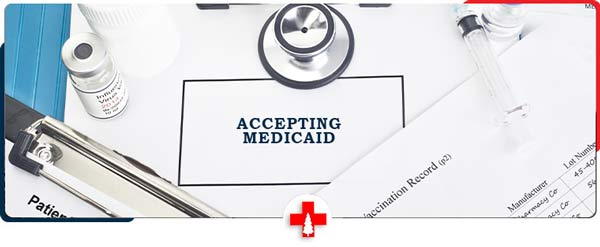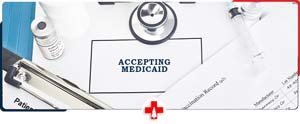 Table of Contents:
Can I go to any urgent care if I have Medicaid?
How do I find Medicaid providers in my area?
What are the advantages of Medicaid?
Can I go to any urgent care if I have Medicaid?

Urgent care clinics can treat many illnesses, injuries, and conditions without the long wait that you can often deal with at an emergency room. They can also do this for a lower cost than you find at an ER. Finding the care you need when you need it right away can be difficult if you are on Medicaid. Luckily, more urgent care clinics will see patients who have no insurance, have insurance, or are on Medicaid. If your need isn't so severe as to require an ER visit, or you aren't able to see your primary care doctor and are on Medicaid, you can visit an urgent care center. You will get affordable and timely medical care when you need it.

At Pine Knob Urgent Care, you will find affordable medical care if you are on Medicaid or have no insurance.
How do I find Medicaid providers in my area?

If you are looking for a doctor or clinic in your area that accepts Medicaid you can use the Medicaid.gov website. Use the list of professionals and group practices in the geographic region that you specify. This will also provide detailed profiles, maps, and directions to the facilities.

If you have trouble accessing the website or search tool, you can call, and a representative can help you when you call. If you require the TTY service, call 1-885-889-4325.
Medicaid programs will vary from state to state, and each state agency manages its own lists of professionals and clinics that accept Medicaid. For more information about Medicaid, look at the Medicaid and CHIP pages at Healthcare.gov.

MedlinePlus can help you find healthcare professionals, services, and clinics.

Medicaid in Michigan is available in the traditional form and as part of the Healthy Michigan Plan (HMP). To find a provider, you can use my health portal at https://myhbcld.state.mi.us/.

Doctor.com is also a good website for finding healthcare providers who take Medicaid.
What are the advantages of Medicaid?

There are some advantages to being on Medicaid. Medicaid is assigned to help people who are elderly and people who suffer from various disabilities. People in these two categories make up approximately two-thirds of Medicaid spending in the U.S.
 
People who are on Medicaid find that their copay costs are lower and much more affordable than those of many other insurance providers. Sometimes the copay can be as low as $2 or have no copay at all.
 
Medicaid helps provide financial protection since many medical care costs are covered under the system. This allows people who have a lower income or fixed income access to medical care that won't become a financial burden. It allows them to have access to care that will help them remain healthy.
 
People who are on the Medicaid plan are able to receive care through private managed care plans. These types of plans are the most common in providing access to services through Medicaid.
 
Health care can be an important need, especially if the need is urgent. As we have understood in the last few years, health care can be a significant need for many reasons. Having the ability to pay for it means that people are more likely to get the help they need, allowing for quick and effective treatment. Pine Knob Urgent Care is happy to help you when you need it.
 
Medicaid is available at Pine Knob Urgent Care. We are conveniently located at 6310 Sashabaw Road, Suite C, in Clarkston, Michigan. For more information, please call us or book an appointment online. We serve patients from Clarkston MI, Waterford Twp MI, Oxford MI, Ortonville MI, Lake Orion MI, Pontiac MI, Springfield Township MI, and Auburn Hills MI.